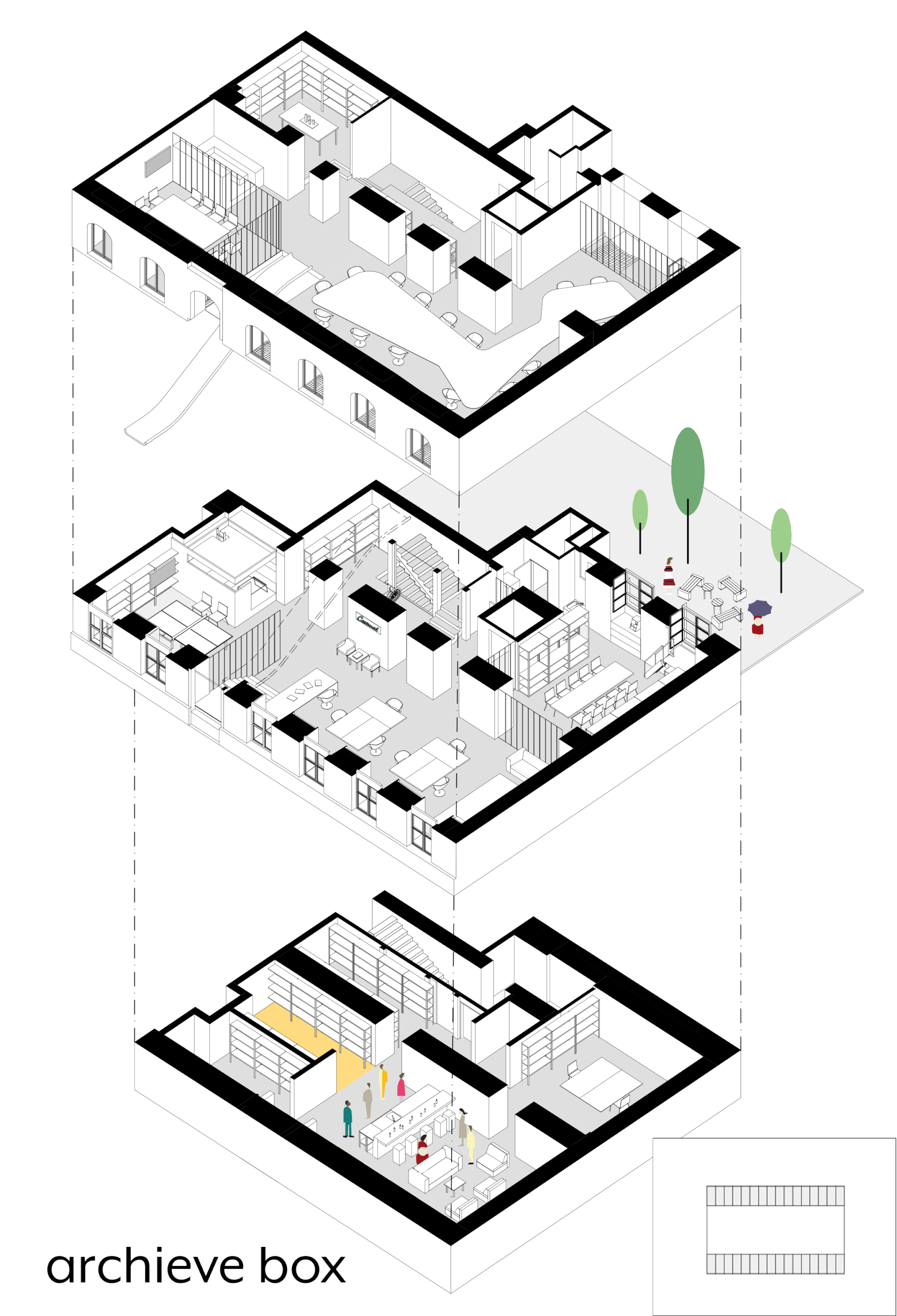 "17 ", a new office for Caramel
"to design our new office we became our own customer – it was about time!"
The new office, a former "shop unit" with a separate office level was linked to unity, with many free time rooms next to the compact ThinkTank spaces, it was perfectly designed for the 20 member team. With efficient, compact working spaces and flexible spaces for anything you can think of, working, cooking, partying, relaxing and communicating – so tempting generous that the employees never feel the urge to go home...
The aim was to create maximum communication opportunities for all employees by using low-budget material.

The existing two storeys (actually three including the basement) created an obstacle for maximum communication possibilities between the employees and were linked visually and acoustically by several breakthroughs.
The lower entrance storey mainly serves as an extended communication zone with a communal kitchen and big dining table, which provides space for every employee. The whole lower level is designed openly and the kitchen and the space with table tennis /meeting table are being simply acoustically and for scent blocking reasons separated by transparent butcher blinds. Next to that there is another, more intimate meeting bunk with a hidden sleeping/rest area and in the bigger part there are four flexible working spaces.
In the upper storey, a single amorphously shaped table provides space for all employees, which meshes through the working space of the storey, visually disconnected by the biggest breakthrough, the slide that leads to the lower storey. On the other side is another meeting bunk, a bigger meeting area and plotting, printing and model construction area. In addition to the existing staircase, another one was created to keep distances as short as possible. The existing windows were lowered until it was possible to build generous exits to the planted backyard.

Cost-effective material like: white nets as fall protection by the stairs and open ceilings, butcher blinds used for separation and also sometimes as fall protection. Cream coloured coating on the existing stone tile floor. Needle felt in the upper storey. Do-it-yourself furniture made of MDF-panels, kitchen made of industrial shelve elements. Exposed concrete ceiling. Simple Do-it-yourself lights.
Period of time:
Purchase: 19.10.2016 / start of planning in the middle of November 2016 – moved in March 2017
Whole net area: 467,97 square metres
Ground Floor 175,94 square metres
Upper Floor 163,48 square metres
Party basement and archive 128,55 square metres